Established in 1987 and headquartered in Hsinchu Science Park, Taiwan, TSMC pioneered the pure-play foundry business model by focusing solely on manufacturing customers'products. By choosing not to design, manufacture or market any semiconductor products under its own name, the Company ensures that it never competes directly with its customers. Today, TSMC is the world's largest semiconductor foundry, manufacturing 9,920 different products using 258 distinct technologies for 465 different customers in 2017.

With a large and diverse global customer base, TSMC-manufactured semiconductors are used in a wide variety of applications covering many segments of the computer, communications, consumer, industrial and standard semiconductor markets. Strong diversification helps to smooth fluctuations in demand, which, in turn, helps TSMC maintain higher levels of capacity utilization and profitability.
Energy Saving Measures
2015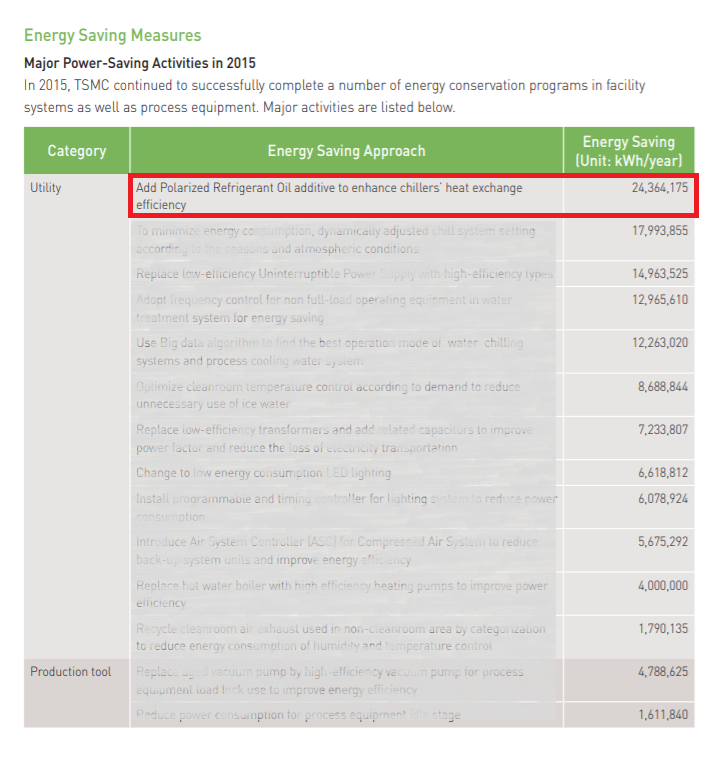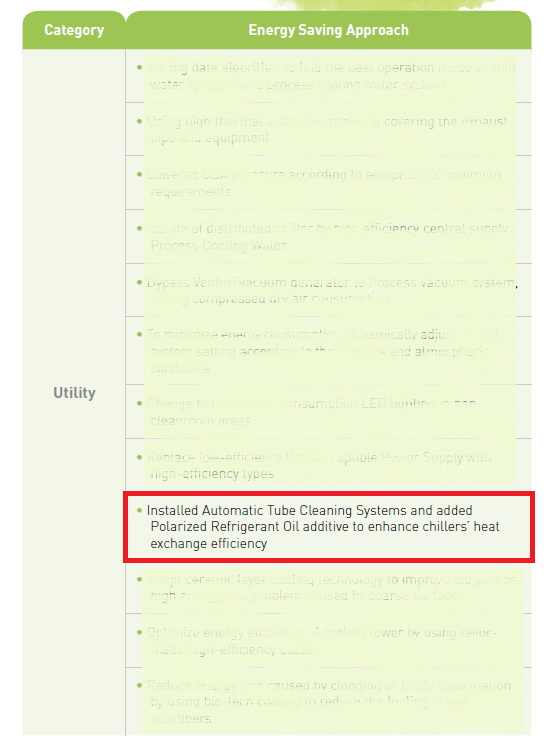 *Polarized Refrigerant Oil Additive is our product, FRIGAID®.