Vanguard International Semiconductor Corporation (VIS) is a leading specialty IC foundry service provider. Since its founding in December 1994 in Hsinchu Science Park, Taiwan, VIS has been achieving continuous success in its technology development and production efficiency improvement. VIS has also been consistently offering its customers cost-effective solutions and high value-added services. VIS currently has three 8-inch fabs with a monthly capacity of approximately 209,000 wafers in 2019.
Energy Saving Measures

2017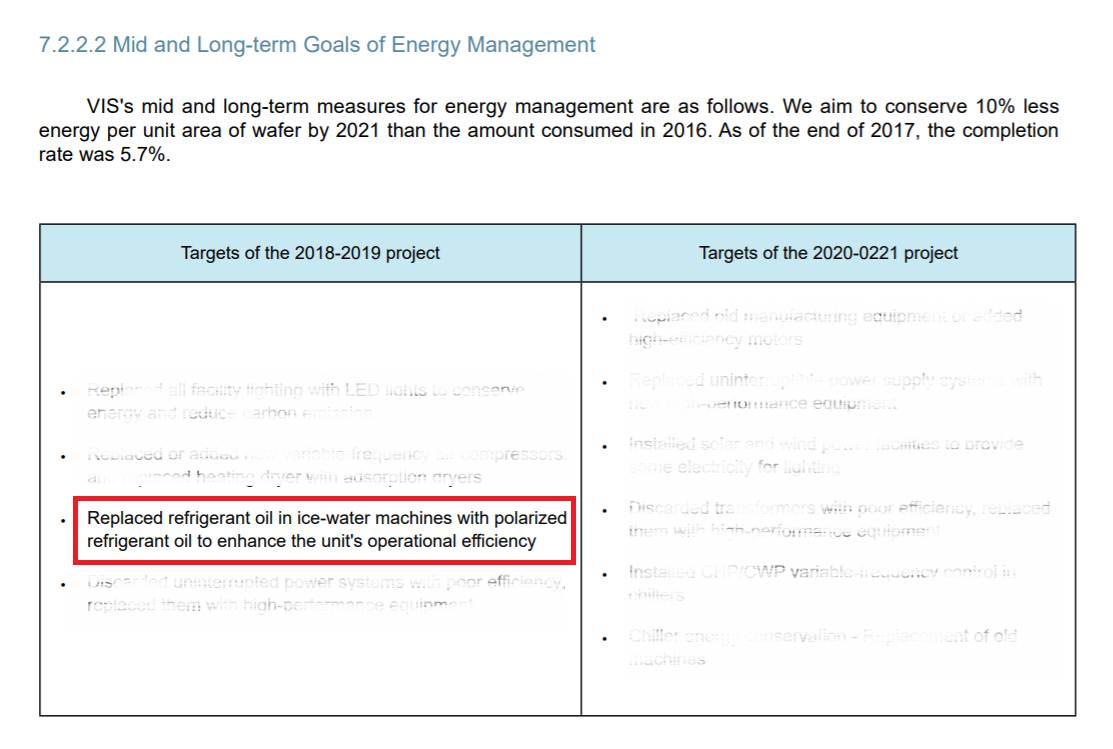 ---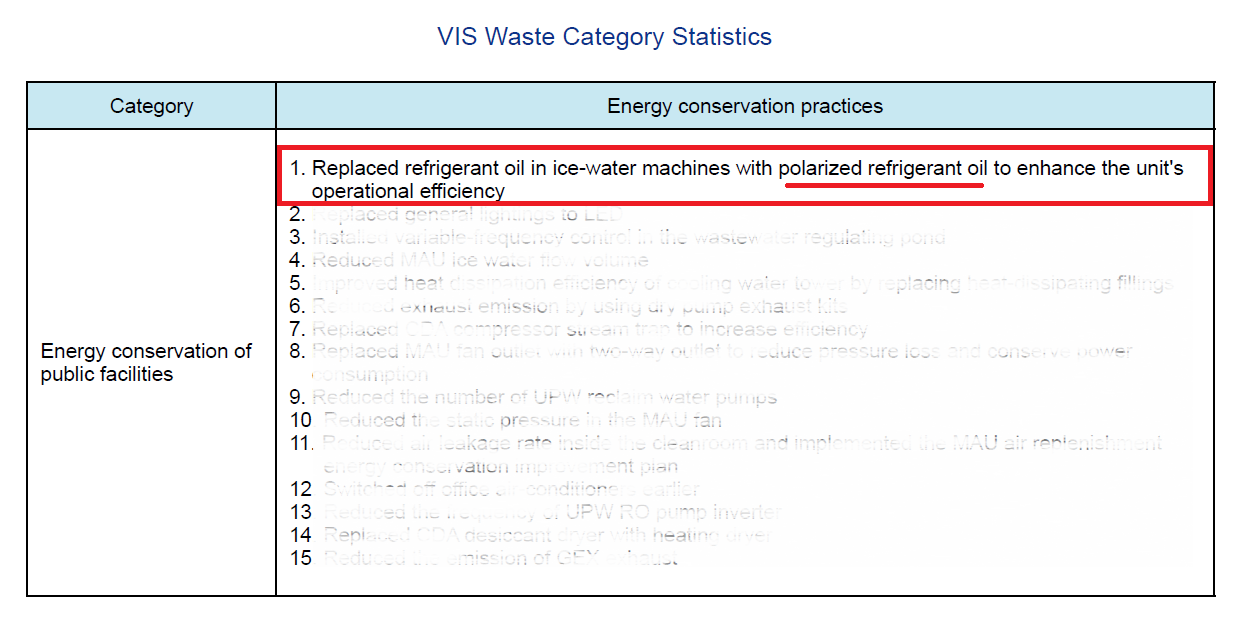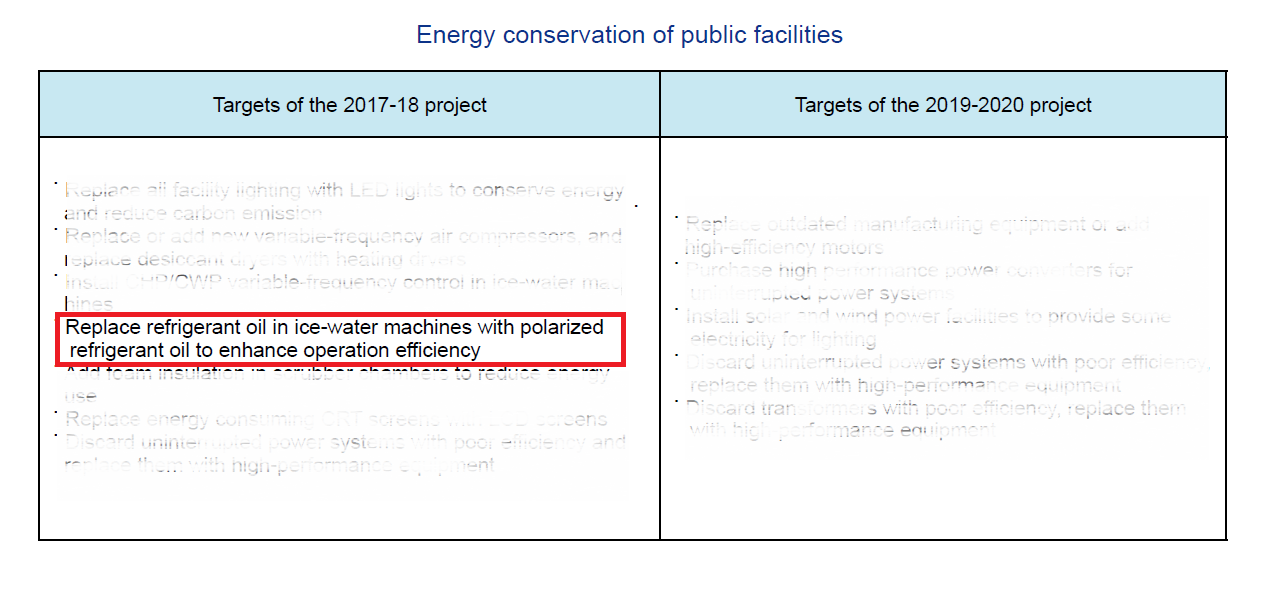 ---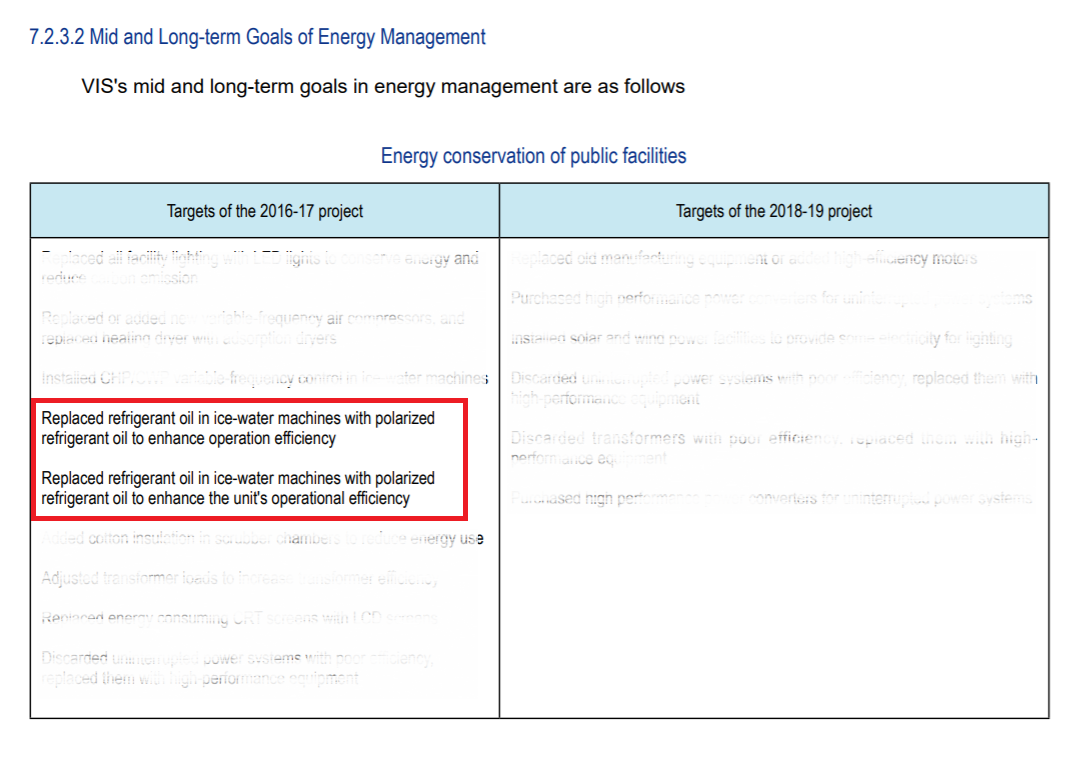 *Polarized Refrigerant Oil Additive is our product, FRIGAID®.